Your Global Manufacturer For All Of Your Standard & Custom Australia Power Cords Needs.
Power supply power cord plug and connections differ throughout the world. If you and your company are doing business in a foreign country it is important that the power cords that are being utilized are appropriately designed to match that country's schematic electrical configurations. DCpowercord manufactures Australia power cords that properly match the power supply designs and safety approvals for countries throughout the world.
Also, we put a strong emphasis on quality. Our knowledge and expertise in the heart of our quality assurance process and promise of excellence to our customers. Our wide range of certifications stands as a testament to our quality and reputation. Those certifications include RoHs, SGS, SAA certificates.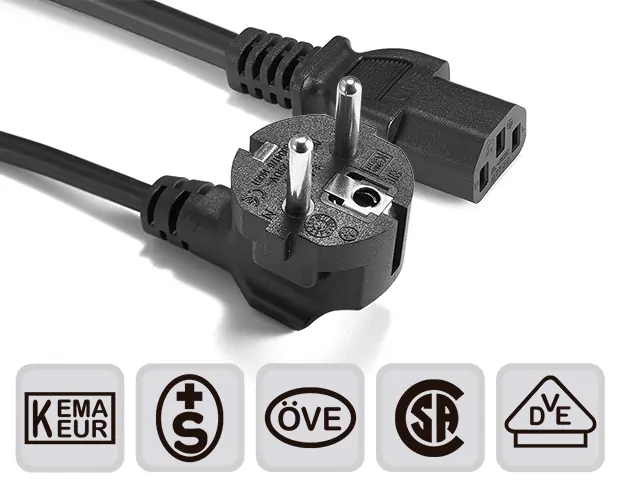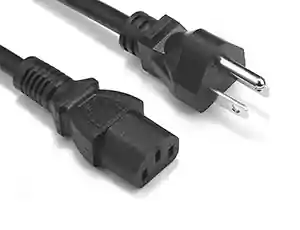 Product Name Product Name
American Power Supply Cable 1.5m 3 Prong NEMA 5-15P US Plug IEC C13 IEC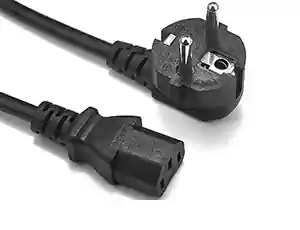 Product Name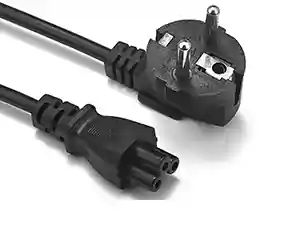 Product Name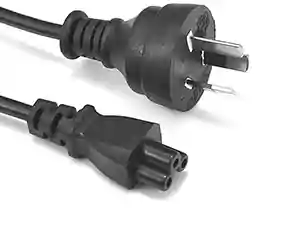 Product Name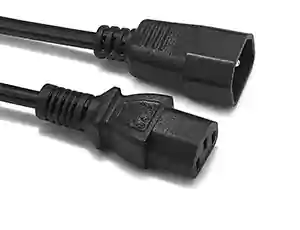 Product Name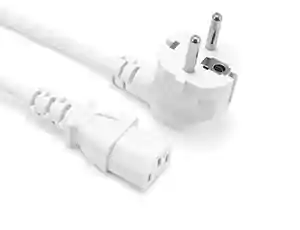 Product Name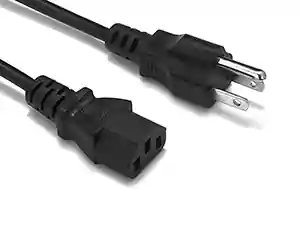 Product Name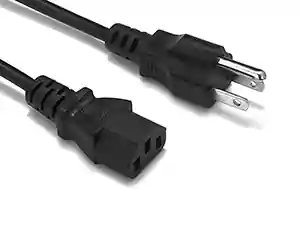 Product Name





What are Australia Power Cords?
Australia power cords plug with SAA certifications are built to AS/NZS 3122, and IEC connector standards for Australia AC/DC power cord applications, also known as Australia mains power leads.
Australia Power Cord Types
Australian power cords with grounded AS3112 male plug to IEC C5, C13, C19 connectors or Un-grounded AS3112 male plug to IEC C7 connector. Same outlet array as China and Argentina. Both China and Argentina use partial insulation on hotlines. Australia rated to 15 Amp whereas China and Argentine rated to 16 Amp. These countries have two grounded versions where the higher amperage has larger plug blades. Aka IEC Type I plug.
The following lists the common forms of the Australia male plug to female IEC C7, C5 C13, C15, C19 connector power cords.
Australia AS/NZ 3112 2 Prong Plug To IEC 60320 C7 Mains Power Cord
Australia AS/NZ 3112 3-conductor Plug To IEC 60320 C5 Power Cord
Australia AS/NZ 3112 SAA Plug IEC 60320 C13 Mains Power Cord
Australia AS/NZS 3112 Plug IEC 60320 C13 Right Angle Computer Power Cord SAA Certified
Australia AS/NZ 3112 Plug IEC 60320 C15 AC Power Cord
Australia AS/NZ 3112 10A Plug To IEC 60320 C19 Power Supply Cord
Australia AS/NZ 3112 10A Plug To IEC 60320 C19 Power Supply Cord
What is an SAA plug?
The power plug used in Australia, New Zealand, Fiji, Tonga, Argentina, Solomon Islands, Papua New Guinea, and China has an earthing pin and two flat current-carrying pins forming an upside-down V-shape. The flat blades measure 6.5 by 1.6 mm (0.256 by 0.063 in) and are set at 30° to the vertical at a nominal pitch of 13.7 mm (0.539 in).
As in the UK, Australia, and New Zealand, wall sockets almost always have switches on them for extra safety. An unearthed version of this plug with two angled power pins but no earthing pin is used with small double-insulated appliances. Still, the electrical sockets always include an earth pin.
There are several AS/NZS 3112 plug variants, including ones with larger or differently shaped pins used for devices drawing 15, 20, 25, and 32 A. These sockets accept plugs of equal or of a lower current capacity but not of higher capacity. For example, a 10 A power plug will fit all sockets, but a 20 A power plug will fit only 20, 25, and 32 A sockets.
Australia's standard plug/socket system was initially codified as standard C112 (floated provisionally in 1937 and adopted as a formal standard in 1938), superseded by AS 3112 in 1990. The requirement for insulated pins was introduced in the 2004 revision. The current version is AS/NZS 3112:2011, Approval and test specification – Plugs and socket-outlets.
Australian Plug Guide – AS/NZS 3112
Australia Power Cord Plug Guide – AS/NZS 3112, the Table below shows 240V AC Power cord plugs used in Australia.
What is the standard power outlet in Australia?
Australia SAA Standard 3 Prong Power cord, the plugin Australia is 240V AC, 50Hz. Standard 3 prong earthed power outlets are rated at 10Amps and are usually switched. The 3-flat-pin plug is used in all states of Australia (including its external territories), New Zealand.
Although the configuration is similar to mains plugs used in mainland China, dimensional differences to the plug body may be incompatible with recessed cord socket and prevent Chinese-compliant CPCS/CCC (CCEE) plugs from being legally sold/used in Australia. Argentina also uses a similar 3-flat-pin configuration as Australia, but with slight dimensional differences and the active and neutral wires being reversed.
These essential differences prevent the Argentina-compliant IRAM plugs from being legally sold/used in Australia, as incorrect polarity may present an electrical safety hazard.
The Australian power cord configuration is now Australian Standards AS/NZS 3112:2000, and AS/NZS 3112:2004 for the Australian power plug now define the requirements for the insulation of the Active and Neutral pins of the plug. The standard also determines 15Amp and 20Amp configurations of the mains plug and outlet.
The following picture shows the Australian power cord configuration.
The diagrams below show wiring for an Australian 240V mains cord plug and socket. Note the "reversal" of the Active and Neutral wires depending on whether you are wiring a socket or a plug.
The diagrams below show wiring for an Australian 240V mains cord plug and socket. Note the "reversal" of the Active and Neutral wires depending on whether you are wiring a socket or a plug.
Standard electrical wire colors are:
Older flex and premises wiring will use the following colors:
Why Australia Plug with Insulated Pins?
Australia Power Cord Plug with Insulated Pins, Australian Standards AS/NZS3112:2000 and AS/NZS3112:2004 for Australia Power Cord Plug define the requirements for insulating the Active and Neutral pins of the plug.
These requirements were introduced in response to a number of incidents (including fatalities) involving both mains plugs and plug in devices-where a metal object (such as a knife blade, a metal blind slat, or a sheet of metal) came into contact with a plug pin that was partially removed from a socket and resulted in an electrical shock.
Since 3 April 2005, insulated live pins have been mandatory for all plugs (and appliances with integral pins). Approval Certificates for items having non-insulated pins were canceled on that date. In the interests of enhanced electrical safety and to ensure rapid dispersion into the marketplace, each Australian State and Territory and New Zealand Electrical Regulator required that all electrical equipment was supplied with insulated pin plugs, at all points of sale, by 3 April 2005.
Comparison of Australia Plug Round/Flat Earth Pins
Comparison of Australia Power Cord Plug Round/Flat Earth Pins, AS/NZS3112:2000 and AS/NZS3112:2004 Australian and New Zealand 3-pin 10Amp main plug with ROUND EARTH PIN for equipment that may be connected to a special purpose power circuit. Applications include lighting, exhaust fans, cash registers, and IT equipment.
Australia Power Cords Applications
Home appliances: air conditioners, refrigerators, ovens, heaters, convection stoves, electric heating tables, wine cabinets, washing machines, rice cookers, electric pressure cookers, electric water heaters, coffee stoves, toasters, microwave ovens, frying pans, induction cookers, electric ceramic cookers, Fans, computers, vacuum cleaners, disinfection cabinets, yogurt machines, soymilk machines, electric kettles, fireplaces, and kitchen equipment, etc.
Lighting Products: Christmas lights, lawn lights, garden lights, wall washer lights, underground lights, floodlights, Searchlights, navigation lights, mining lights, architectural lights, etc.
Electronic Consumer: Sony PSP, battery charger, radio, speakers, etc.
Do you now understand what Australia's power cords are? And how to identify Australia power cords? You may also have some other problems when you buy Australian power cords? There we list the most prevalent issues which our buyers always ask.
What do N and L Mean Australia Cord?
The N & L stand for Neutral and Load. With your AC line in, you should have three wires. Neutral, Load, and Ground. If your wires are color-coded for the US, then the black wire is Load or Hot, the white wire is Neutral, and the green wire is Ground.
Is New Zealand Plug the Same as Australia?
NZ & Australian plugs are interchangeable, so you shouldn't have any problems plugging into NZ sockets without an adaptor.
Can you use the AU plugin NZ?
You can use your electric appliances in Australia because the standard voltage (230 V) is the same as New Zealand. So you don't need a voltage converter in Australia when living in New Zealand.
Sourcing Guide for Australia Power Cords
DCpowercord would provide all of your Australia power cords requirements; You are sure to find what you need in our products catalog. Amongst the wide range of products for sale choice, the Australian power cable is one of the hot items. Design engineers or buyers might want to check out various Australian power cords factories & manufacturers, who offer many related power cord and cable choices.  
You can also customize Australia power cords orders from us; we support OEM/ODM manufacture. We have experienced China exporters for your online sourcing. Update your electrical products and buy a credible supplier with the latest China production technology from us. We hope to keep every buyer up to date with this fastest-moving electronic industry and the latest products trends. You can also call or email us and get some buying guides.We are a professional cord manufacturers.
GET A FREE QUOTE FOR YOUR PROJECT
Our team is ready to support your next project, so contact us today!