As soon as you have arrived at a new home, you had to look for an outlet before. Small, discreet, the electrical outlet is indeed an essential element in everyday life. To take full advantage of its services, you must therefore think about a suitable location. Discover the different socket models on the market and the information you need to know for a successful electrical outlets installation.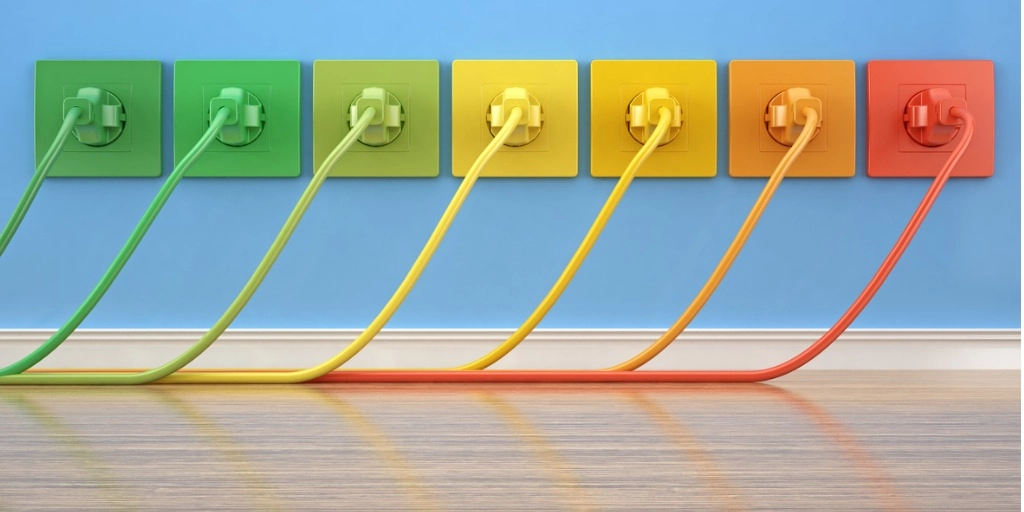 The different types of sockets
Sockets
There are as many electrical outlets as there are needs. Indeed, if you think that the electrical outlets is only a socket, you are wrong! Of course, the classic plug model is the one that allows you to supply your equipment with electricity from your electrical panel. Called "plug-in," it can be single or multiple and provides a voltage of 230V.
For rooms like the office, you need more than one outlet. Therefore it is possible to find on the market for making blocks s. Vertical, horizontal, retractable, these blocks allow you to connect several devices in the same area.
For more specific needs, there are other electrical outlets models, such as the shaver outlet. Equipped with an electric transformer, it allows you to recharge and power your electric shaver.
Finally, there are now other connections for recharging mobile electronic devices. For example, it is now possible to use a USB connection. It can be beneficial to install a socket outlet that combines a USB socket and a standard electrical outlets.
Communication sockets
In addition to outlets, there are outlets that allow information to be transmitted. They are sometimes referred to them as a weak sockets. These plugs have become essential given the evolution of technology and the increasing adoption of mobile devices. Among this category of sockets, you mainly find:
The antenna socket. It is a female socket that allows you to connect a male coaxial cable to connect your TV to the TV antenna installed on your roof. With the advent of digital television, it is used less and less.
The telephone socket. Having become obsolete, the telephone socket is a T-shaped socket which is used to plug in your landline telephone to connect it to the France Telecom telephone line. From now on, the telephone sockets are replaced by RJ45 sockets.
The RJ45 socket. This socket is a small rectangular-shaped female plug. It is used for connecting an RJ45 or "Ethernet" cable. The function of this socket is to establish a wired communication to transmit a telephone signal, internet, TV, etc.
The video-audio socket. This socket is designed to meet the particular needs of specific equipment such as speakers, projectors, etc.
The installation of a catch
There are two ways to install an outlet. The first way is the overhanging installation. It consists of fixing the wall socket directly on the wall. This type of installation is recommended if you are renovating a house or an apartment. Indeed, it is simple to carry out and allows you to carry out the connection of the electrical outlet without having to do big work such as bleeding in a wall. The cables run conspicuously in exterior trunking, plinth, or molding.
The other solution is to embed the socket. This solution is preferred in new constructions because it is more aesthetic and more discreet. In this type of installation, the socket block is inserted into the wall. You only see the plate.
What the standard says about the installation of sockets
The NF C 15-100 standard provides recommendations and rules to be observed on the installation of electrical outlets. For new construction, it requires the installation of 2P + E sockets. This is a plug; having a listing does wander. This type of outlet helps protect your equipment and ensure your safety in the event of an electrical problem by diverting current to the ground. In older buildings, you will still find sockets without an earth plug (2P). Their use remains acceptable for equipment without metallic elements on the outside, such as a radio, a USB charger, etc.
The standard also indicates the number of outlets to be installed. First of all, it recommends not installing more than eight outlets on a single circuit if it is equipped with a 16 A circuit breaker and wires with a cross-section of 1.5 mm2. In the case of a circuit with a 20 A circuit breaker and a cross-section of 2.5 mm2, the recommendation is increased to a maximum of twelve outlets.
Then, the standard issues recommendations for each room in your home as to the minimum number of outlets to install, such as:
The kitchen: three sockets (for a room of less than 4 m2), six sockets (for a room of more than 4 m2) including four at least above the worktop;
Living room: five sockets for a living room of fewer than 28 m2 (seven sockets otherwise) + two RJ45 sockets;
The bedroom: three sockets regardless of its size + an RJ45 socket if the accommodation is a T2 or larger;
Other rooms: a socket for any room exceeding 4m2.
The criteria for choosing your electrical outlets
The location of your electrical outlets is reflected and must take into account the following criteria:
The devices to be connected. As mentioned above, there are different models of sockets. Take an inventory of your equipment to determine what types of electrical outlets are appropriate. Think about anticipating your future needs. Better to install more outlets or advanced models than have to come back for work later.
The location. The type of part often conditions the electrical equipment that will be connected to the outlets. Do you need an electrical outlet outside or inside? If it is the kitchen, provide 20 A and 32 A sockets in order to be able to connect your oven, stove, water heater, etc.
The type of circuit breaker. The type of circuit breaker you have installed sets the maximum number of outlets you can plug into a single circuit. Take this data into account from the start to optimize the location of the outlets in your room.
The design. Sockets (and switches, too) are no longer just functional equipment. Well-chosen, they are part of the decoration of your room. You can play on the shape, the finish (shiny, stainless steel, matt, etc.), the color, and the material (plastic, wood, etc.).
Now It's Your Turn
So that's how I understand electrical outlets.
Now I want to turn it over to you: Through my article, you understand electrical outlets how to choose and what are the standards?
Do you have a different point of view with the electrical outlets? Or any other questions?
Let me know by leaving a quick comment below right now.